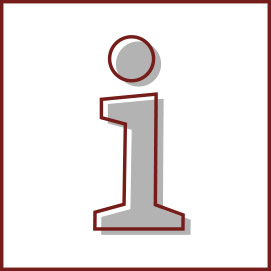 What is it?
Invokana (canagliflozin) and Invokamet (canagliflozin/metformin) are SGLT2 inhibitors that were developed by Mitsubishi Tanabe Pharma Corporation for more than a decade before being licensed out to Janssen Pharmaceuticals, a division of Johnson & Johnson.

Sodium-glucose cotransporter-2 (SGLT2) inhibitors are a group of drugs FDA-approved to treat low blood sugar in adults with type 2 diabetes, in conjunction with diet and exercise. Invokana was formally approved by the FDA in March 2013 to improve glycemic control in adults with type 2 diabetes. It was the first SGLT2 inhibitor approved for use in the United States. The prescription medication works by inhibiting SGLT2, a carrier responsible for the reabsorption of glucose back into the bloodstream. By stopping the carrier, less glucose is reabsorbed by the kidneys, and more glucose is lost during urination. This ultimately leads to lower blood glucose levels in those with type 2 diabetes.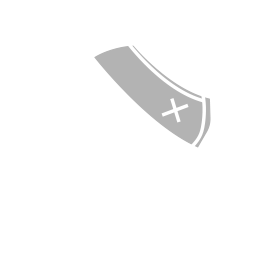 How are people affected?
SGLT2 inhibitors quickly rose in popularity. The FDA reported that between October 2014 and September 2015, around 1.5 million patients received prescriptions for Invokana and other SGLT2 inhibitors.  Because of the nature of SGLT2 inhibitors and their effect on glucose levels in urination, one of the most common side effects is a change in urination, as the kidneys work to expel the separated glucose. These common side effects include increased urination, yeast infections, UTIs, thirst, dry mouth, fatigue, and genital itching. However, soon after hitting the market, adverse side effects became identified as attributable to the drug yet were not disclosed to consumers nor were the consumers warned about the potential pitfall of dangerous side effects, including but not limited to, ketoacidosis, kidney/renal failure, kidney damage, bone fractures, cardiovascular events and amputations of the lower limbs. Just over a year after Invokana's approval, the Institute for Safe Medication Practices issued a report indicating a link between kidney damage, renal failure, and SGLT2 inhibitors. By May 2015, the FDA had issued a drug safety communication warning that SGLT2 inhibitors could cause ketoacidosis, a medical condition where high levels of ketones are produced in the body. Ketoacidosis can result in a patient suffering from a diabetic coma, extended hospitalization, and even death. Ketoacidosis develops when insufficient levels of insulin are produced within the body. Without adequate insulin, the body breaks down fat as an alternative source of energy, which causes a buildup of toxic acids in the bloodstream called ketones. In September 2015, the FDA revised the labels of Invokana and Invokamet to include information about bone fracture risk and decreased bone mineral density. The FDA added a warning about SGLT2 kidney side effects in June 2016, after more than 100 adverse event reports submitted to the FDA. The FDA required Janssen to add a black box warning — the strongest warning — to Invokana's labels for amputation risks in 2017. The warning was prompted after two clinical trials found leg and foot amputations occurred twice as often in patients taking Invokana than those taking placebos. The trials found amputations of the toe and middle of the foot were most common, although amputations above and below the knee also took place.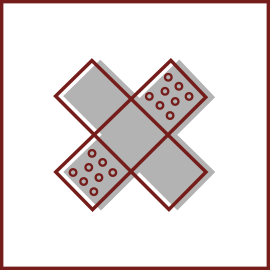 What is the solution?
When untreated, type 2 diabetes can lead to severe problems, including blindness, nerve damage, kidney failure, heart disease, stroke, high blood pressure, and a range of other issues. It is essential to maintain your diabetes under control with both diet and exercise, as well as regular treatment with your primary physicians/endocrinologists and complying with all pharmaceutical & medical treatment. It is essential that you make sure to document any complaints or problems that you may have, both for your medical treatment and your claim.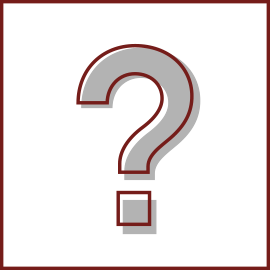 How can TPLG help?
As a Law Firm designed to handle your specific type of case, we will guide you and your case through the legal system, to ensure we get the best results possible. While the types and amounts of damages that an individual can expect to receive from a lawsuit against these manufacturers depend on the specific facts of the individual's case, we will generally be seeking the following damages for you if you have sustained injuries due to an Invokana: past & future medical expenses that result from any injuries caused by the Invokana, past and future pain and suffering caused by the injuries, and the treatment and recovery process, past and future wage loss (if any), past and future loss of capacity to earn money, and punitive damages, if appropriate.

To date, there have been no recalls on Invokana. Although multiple warnings were added to reflect the dangers of Invokana in the years after its initial approval, numerous people suffered severe side effects that resulted in kidney damage, amputation, hospitalization, and even death. As a result, harmed parties have filed lawsuits against Johnson & Johnson and Janssen Pharmaceuticals. Plaintiffs have accused the makers of Invokana of concealing dangerous risks from consumers, failing to notify the public of side effects, manufacturing a defective product, withholding information from the FDA, and deceptive advertising misrepresenting the risks & benefits of taking the medication. The cases were consolidated in New Jersey in December 2016, as part of a federal multidistrict litigation before U.S. District Judge Brian Martinotti. These lawsuits make up MDL No. 2750 in a New Jersey federal court. With over 1,000 cases already filed and climbing, the first of the Bellwether trials for the Invokana multidistrict litigation (MDL) is slated to begin in September 2018.  Not only does the creation of multidistrict litigation make the litigation more efficient but it also allows for the use of bellwether trials. In a bellwether trial, test cases are selected from the filed complaints to go before a jury in order to gauge responses to the issue.  As it is not practical to bring every case to trial, these results will help shape the process of dealing with the remaining claims and ascertain value.
Get Started
Let's assemble your case.
Together